- Customer Service Matters -
Ice Matters™ is a Professional
Ice Carving Company
located in Cheshire, CT.
Keeping things "Old School"
Email goes to a desktop computer and the
phone rings to a land line.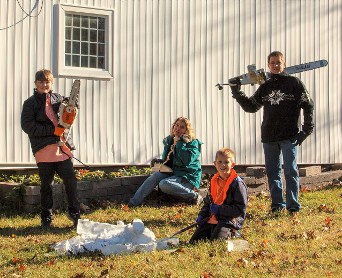 Owner/Award Winning Ice Sculptor: Bill Covitz
Home Office: Jen Covitz
Telephone: ( 203 ) 271 - 3736
Toll Free: ( 866 ) 571 - 7177
E-mail: icematters@netzero.com
-
If you would like us to replicate your logo in ice
please attach a high resolution .jpeg or .pdf file
to our e-mail: icematters@netzero.com

Please be sure to include the date and location
of your event so we can get a price for you!
Thank you! We can't wait to work with you!
***
Mailing Address:
756 North Brooksvale Road; Cheshire, CT 06410
***
*** Physical Address for Pick Ups ***
Private Residence
756 North Brooksvale Road*
Cheshire, CT 06410
* Barn with Silo's off Whispering Hollow Court:
Turn onto Whispering Hollow
from North Brooksvale Road and
we are the IMMEDIATE DRIVEWAY
on the LEFT (if you see a cow you found us....
if you see a nice house you missed us)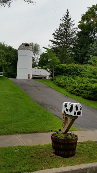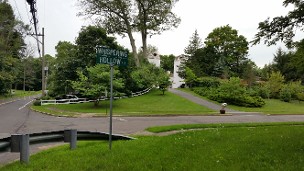 Temporary art
that leaves a lasting impression...
ICE MATTERS™!
-
An Ice Matters™ Ice Sculpture will enhance
any special occasion.
We hope you look around the site,
and visit often -
we update it with
new pictures all the time.
-

We take great pride in all of the sculptures we
create and use only crystal clear ice blocks,
which further enhances our artistic capabilities.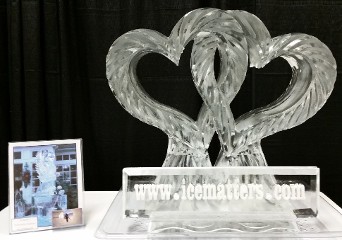 Ice Matters™ is a word-of-mouth business,
and has been since we opened in
September 1999 -
thank you to all of our customers for
spreading the word about Ice Matters™!
You and your guests
will agree...Ice Matters™